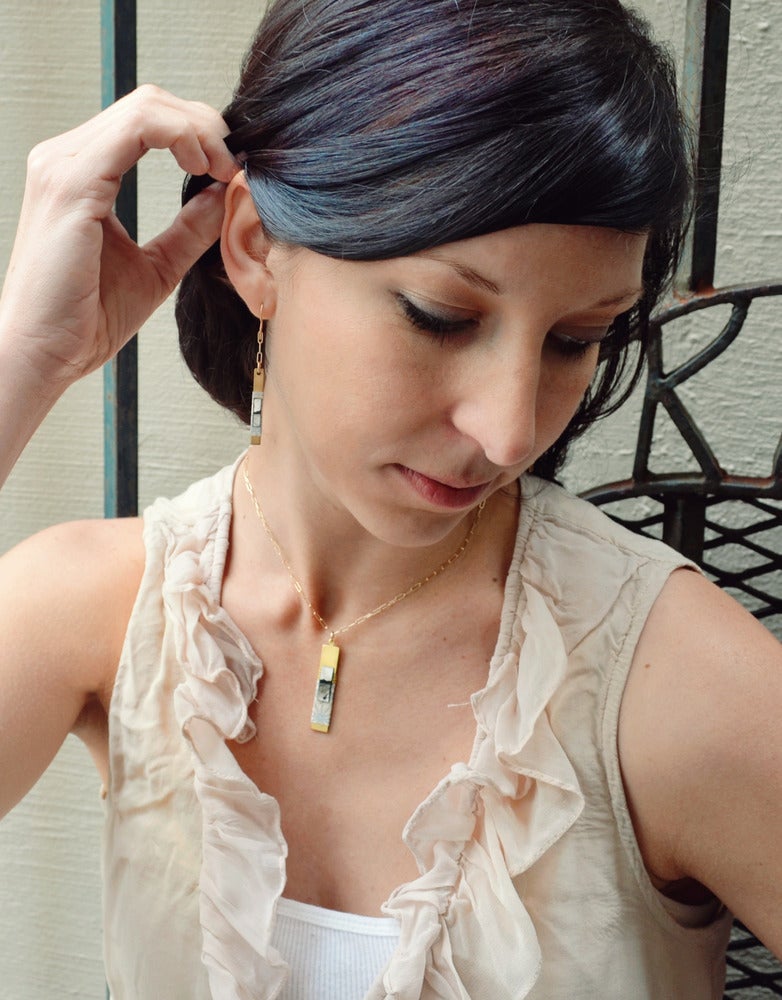 "Avery" Original Artwork Earrings
$

50.00
---
---
Wearing the Avery Earrings will instantly make you feel a little more artistic and add a touch of modern elegance to your day.
The beauty is in the details.
These earrings all begins with two very tiny ink landscape paintings, layered on brass pendants, wrapped with silver geometric paper. Very elegant and modern.
They are hung by a thin gold filled chain and sealed brass ear-wires. Very delicate and romantic. Pendant measures 32 mm x 4 mm.
These earrings coordinate perfectly with any outfit, hair cut, color, and face shape. They really are stunning.
Each landscape is slightly different and completely original.
The Avery earrings are made out of the best quality products. They have been sealed and constructed to ensure they will withstand countless wears perfectly while still looking oh-so lovely, modern, and delicate.
All images and concepts property of Emily Jeffords and my not be reproduced without express permission.
Each piece of jewelry is handcrafted to order. Please allow 2 weeks for your order to ship.