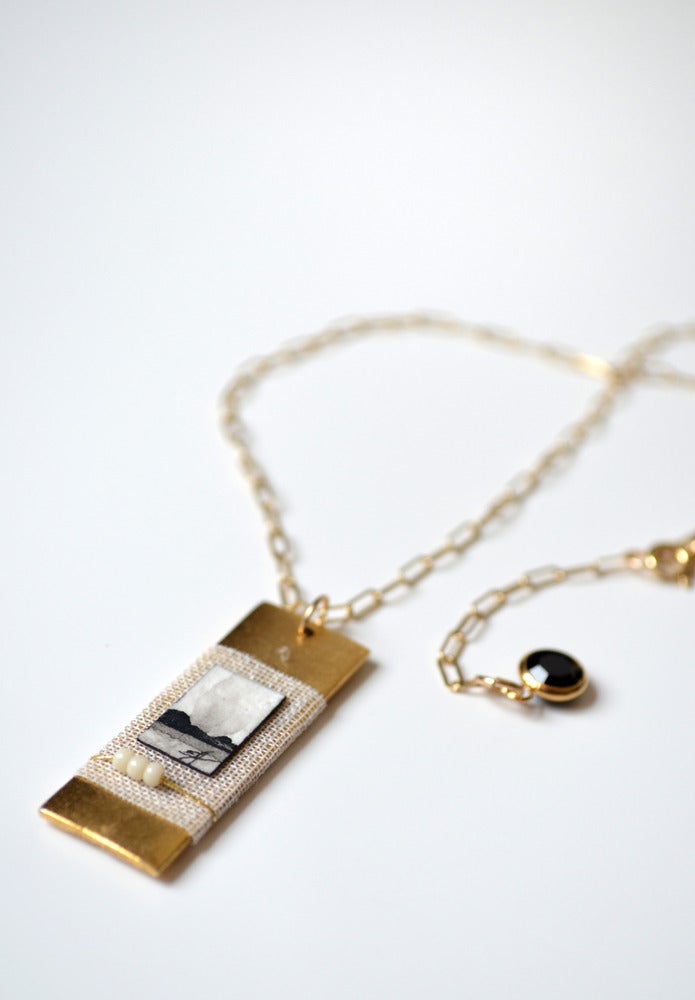 "Genevieve" Fine Art Collage Necklace
$

60.00
---
---
Wearing the Genevieve necklace will instantly make you feel a little more artistic and add a touch of modern elegance to your day. The beauty is in the details.
It all begins with a tiny ink landscape painting, combined with cream fabric, thread wrapping, and tiny cream beads, all layered on a soft brass pendant and hung by a stunningly delicate chain.
The Genevieve necklace is hung by a gold filled 15-16 inch chain (with extension) embellished with a swarovski crystal. Pendant measures .5x1.25 inches
Very delicate, modern, and romantic.
Each landscape is slightly different and completely original.
The Genevieve necklace is made out of the best quality products. It has been sealed and constructed to ensure it will withstand countless wears perfectly while still looking oh-so lovely and delicate.
All images and concepts property of Emily Jeffords and my not be reproduced without express permission.